Requests are closed until I get this batch done.
Sorry guys, I've just had and extra 4 scenario requests so you'll have to wait until I've finished these plus the ones that I've held back for a while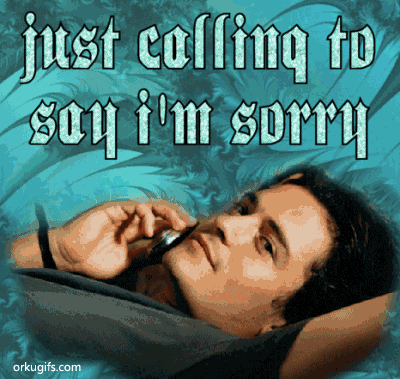 Hi, I was checking to see if you are still writing & taking requests for scenarios since you havent updated in a while. Thank you for your response!
from bbc-mom
I'm really sorry guys but I've been under a lot of stress lately… :(
I know that I said that I'd update a lot over the summer and clearly I haven't. I panicked so much for my exam results that I had no confidence to write at all.
I've just started my final two years in school before University and I've got loads of free time. It's just trying to find my confidence in writing again….
I have a Himchan request coming up that I tried to finished over the summer holidays so I'll try and get back to that. (It's smut and I CAN'T WRITE SMUT FOR SHIT!)
I'm really sorry guys, I suck…
I was just wondering what type of boyfriend do you think Jongin would be? This isn't a request or anything, I just want to know how you'd interpret him as a boyfriend... Keep up the good work!
from Anonymous
Aw, thanks! I hope you like my work :-)
Not being biased or anything, but I honestly think Jongin would be the most perfect boyfriend you could ask for. He'd be a lot different around you compared to how he acts around EXO. Not in a bad way though, he'd show you a different side to him, like a cute one.
I don't think he'd be the type to buy your love. Yeah, he'd buy you gifts once in a while but I think he'd rather do little things like write cute notes around your apartment, make you breakfast in bed, compliment you. Cute stuff like that.
He'd honestly adore his girlfriend, she'd be his treasure and he'd make it his life promise to protect and love her no matter what.
Requests are now OPEN!
Go here to request a scenario of your choice :-
http://not-your-average-kpop-scenarios.tumblr.com/submit
Please read the rules! If your request does not follow the rules, I will not create your request.

I Hope you guys enjoy my work :)
Em
xoxo
When Jongup Is Protective Of You Around Yongguk (B.A.P's Jongup)
OKAY SO LET ME START OFF BY SAYING A MASSIVE SORRY TO tatsmatokii. WHEN YOU REQUESTED THIS, I STARTED IT STRAIGHT AWAY BUT THEN FORGOT ABOUT IT COMPLETELY. I DON'T EVEN KNOW IF YO STILL VISIT THIS BLOG BUT HERE IT IS ANYWAY

OMF I'M SO BAD! THIS IS TERRIBLE, IT'S SHORTER THAN USUAL BUT I TRIED TO MAKE IT CUTE AS SHIT SO SORRY.
Requested and a big dedication (And a sorry with a big hug!) : tatsmatokii 
When He Explains Why He Had to Break Up With You (EXO's Lay/Yixing) RATED M
Requested and dedicated to Exotic-Anon. 
I'm sorry it's so late!
OKAY SO THIS HAS TAKEN ME ABOUT THREE MONTHS TO WRITE
I'M SORRY BUT I CAN'T WRITE SMUT FOR SHIT AND THIS IS ONLY MY SECOND TIME WRITING IT!
PLEASE DON'T KILL ME, I'VE BEEN THROUGH ENOUGH WHILST WRITING THIS
JESUS, MY YIXING FEELS ARE SKY-HIGH RN!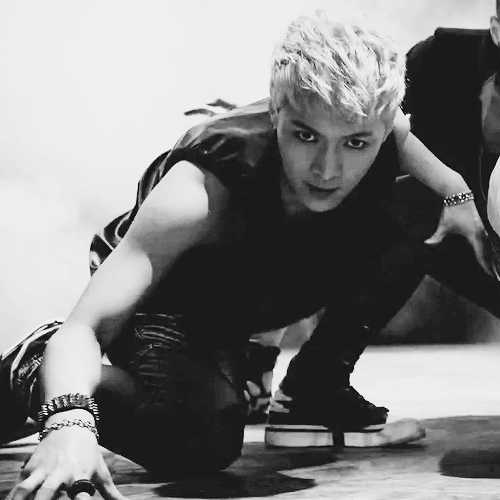 SCHOOL IS NOW OVER AND I'M ALMOST FINISHED ON THAT DREADED YIXING SMUT!
WHOOHOO!
Hhhoooo. You should have told me you had a french exam. Cause hey, i'm french actually ~
from kmjongn
Ah really?
My French exam is over now, it was reading and listening
Not happy with how it went though… :(
Oh well! I did my best :) I'll come to you if I need anymore help 
Thanks!
Exams start tomorrow. WHY IS FRENCH FIRST!?
ALL I KNOW IS:
BONJOUR
OUI
and
JE M'APPELLE
WHY DID I TAKE FRENCH!?
I just read the post where you said you might leave because you don't get feedback. So, let me apologize right now for being such a lurker, I've been reading your scenarios and had bookmarked a few of them but I just haven't said anything! Then I followed your personal blog today and realized that it's the same person who writes these. So I hope you keep writing! Fighting!
from careless-careless
Thank you for this message. I understand, I'm just happy that you're actually reading them :) Thank you for being so supportive 
I'm in the middle of deciding whether to close the blog for a few months until I get my exams out of the way or to just keep it open….
WARNING: I WILL NOT BE TAKING ANY MORE REQUESTS UNTIL MY EXAMS ARE OVER. 
I'M CURRENTLY UNDER A LOT OF STRESS (SCHOOL, FRIENDS AND FAMILY) SO I NEED TO CALM DOWN FOR A BIT.
I've been trying to write a Yixing oneshot with smut in it but I'm currently freaking out due to the fact that I can't write smut for shit!!!
It will be uploaded soon though, if I can finish it without laughing my ass of every time I type.
Trying to write Smut. Wow, help.
Dont leave!! I love your writing. If you like writing you should keep doing it whether people read it or not. Dont get discouraged :)
from Anonymous
I do love writing but it just brings me down when I see people commenting on other author's stories and work and I get nothing….
I'm going to think about if I'm going to leave or not.
Thanks anyway :)
Seriously, do any of you actually read my stuff? :(
I'm not going to be one of these author's who beg for people to read their work but really now. Is there even any point in me writing stuff?
No one is messaging me saying what they think about my work. None of you even talk to me. 
I'm seriously contemplating on deleting my AFF account and this scenarios tumblr.
Would any of you even care if I did?
I'm sorry if I sound really selfish here but I'm wasting my time writing stuff if people don't actually read it.
Thanks…
Em 
xoxo
Hope - Kai/Jongin (EXO)
Requested and dedicated to 0123465-im-hungry  I hope you enjoy it hunny! :D
More Jongin scenario's too. I knew I said that I wasn't going to do anymore scenario's featuring Jongin for a while but come on. JUST LOOK AT HIM!
Hope you guys enjoy it!
===========
I'm really sorry guys :'(
I haven't had any form of contact with any of you recently and I feel so bad about it. I haven't written anything in ages and my excuse is pretty lame too..
I just haven't been feeling okay lately. I've been pretty down these past few weeks and I don't even know why. 
I know that I said that I'd upload more in the new year and I'm sorry for not doing that. I'm going to see if writing can make me feel better but I can't promise anything. 
And to those of you who have been waiting for your requests, I'm mega sorry for the long wait!
I hope you guys understand
Love, Em
xoxo